We are launching a new option that consists of setting the best possible time for rounding the island through the Camí de Cavalls by mountain bike. A ranking has been created to validate the attempts. Ismael Ventura (10:55:08) and Ada Xinxó (15:40:44) get the first male and female places.
Camí de Cavalls 360º is the scenario of a new sport challenge. It consists of completing the whole GR-223 route, going all the way around Menorca in a single push. It's a unique experience, which can be lived solo or in a group, with the incentive of trying to establish the FKT (Fastest Known Time). An adventure against the clock of 185 kilometers of distance and almost 3,300 meters of elevation gain.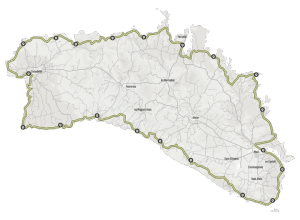 Challenge with history
The idea of ​​going around Menorca through Camí de Cavalls 360º Non-Stop is not new. Back in 2010, Menorcan bikers Jaume Pons and Joan Febrer were the first known people to complete the strict route of the Camí de Cavalls by BTT in a single push. During the following years, there were other successful attempts, which show the interest of this attractive adventure.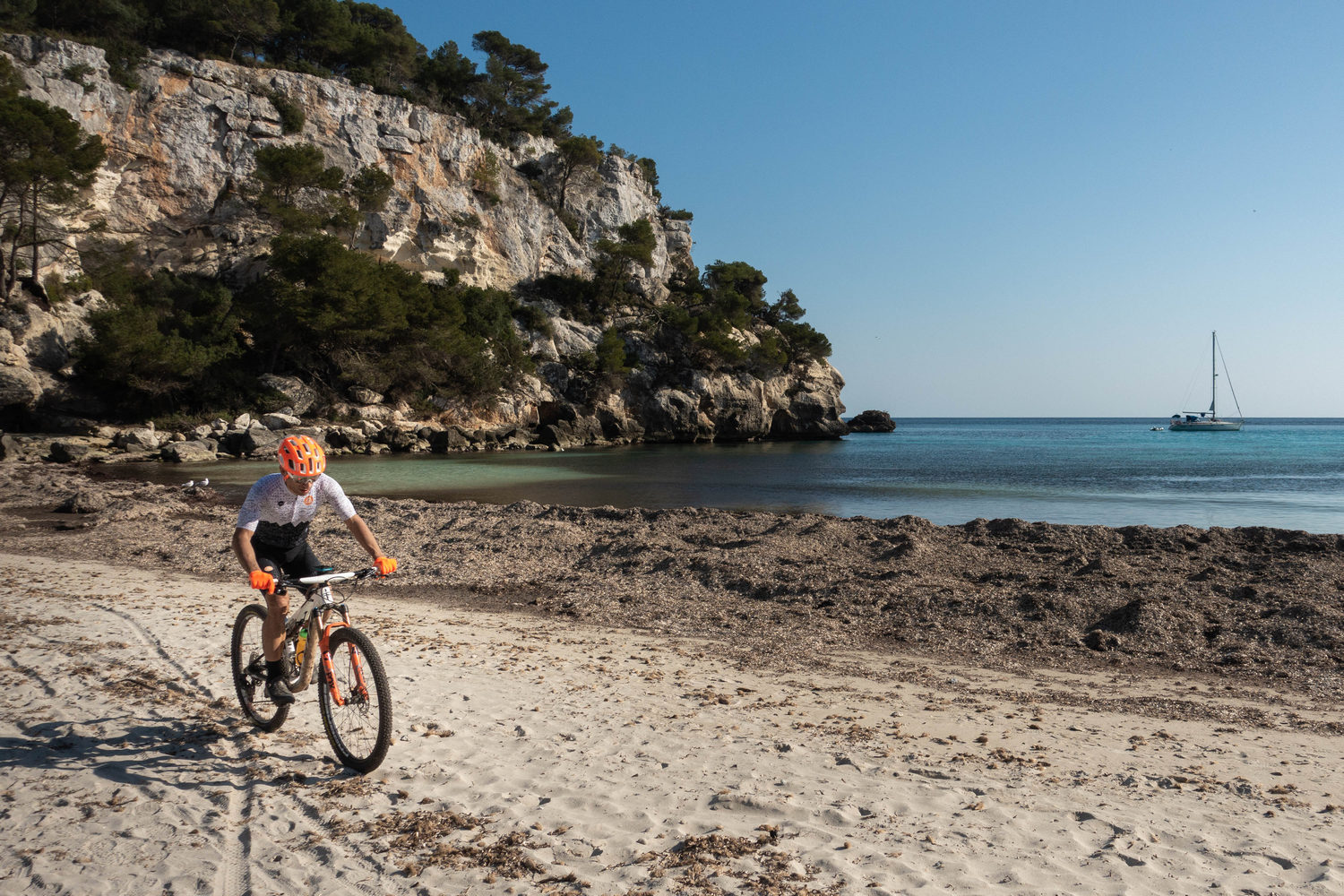 Organizer: Camí de Cavalls 360º
Camí de Cavalls 360º and the company 40º Nord Outdoor –co-owned by Joan Febrer– are the organizers of Camí de Cavalls 360º Non-Stop challenge. The idea arises from that first lap of the island by Joan Febrer and Jaume Pons in 2010, which both repeated together in 2018.
We at Camí de Cavalls 360º have developed a whole project to enjoy the historic trail in different modalities, by different means and with different durations. It has been ten seasons since our participants have first discovered Menorca by mountain bike, on foot or by kayak.
Within this context, Non-Stop modality becomes a permanent part of Camí de Cavalls 360º offer.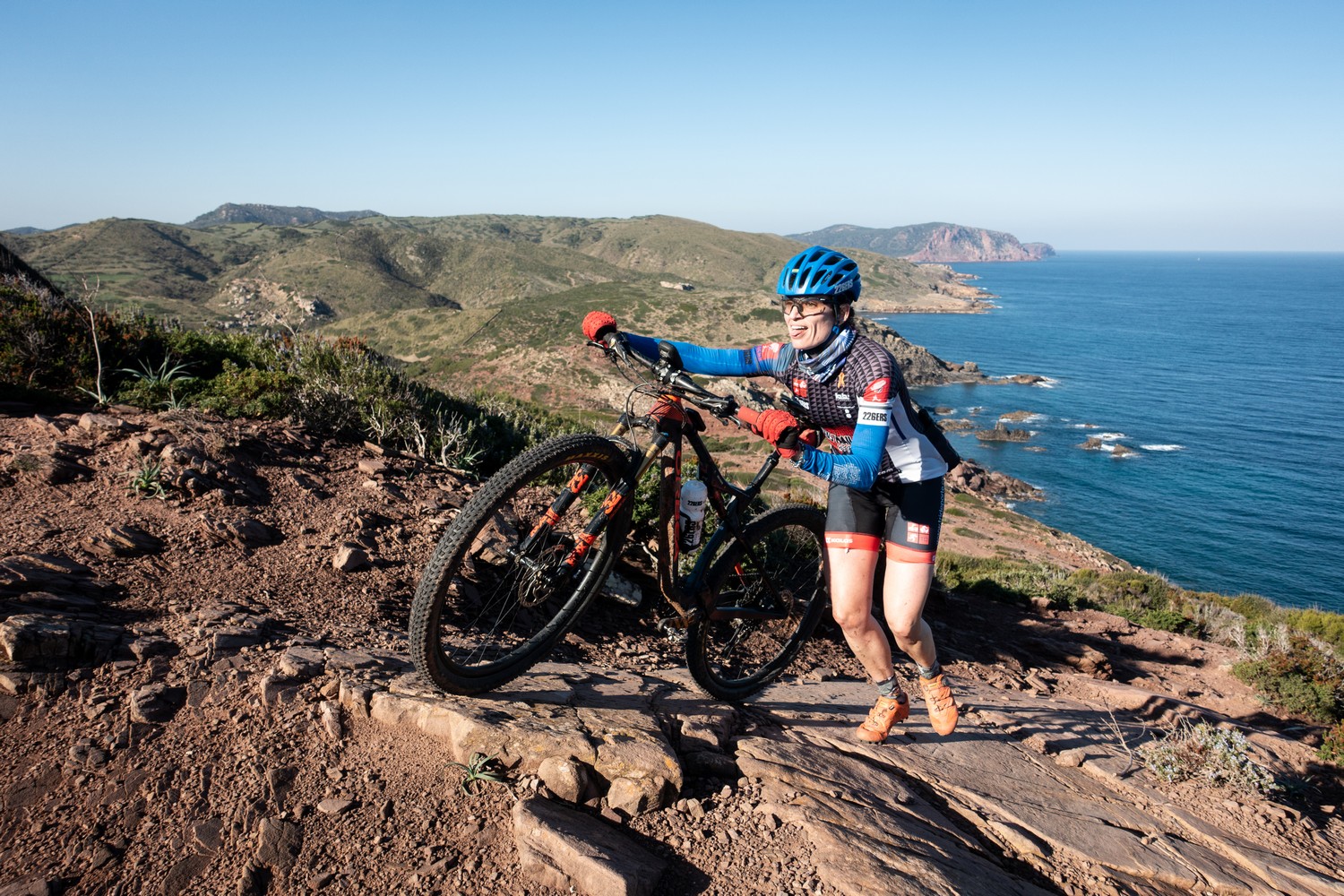 Ranking open to any participant
From the times set in the first FKT attempts, Camí de Cavalls 360º have created a ranking that will be open to any participants. Whether they are assisted by 40º Nord Outdoor or they do it on their own. In all cases, in order to verify the mark, proofs that the route has been followed in its entirety must be presented, showing original GPS tracks and other information.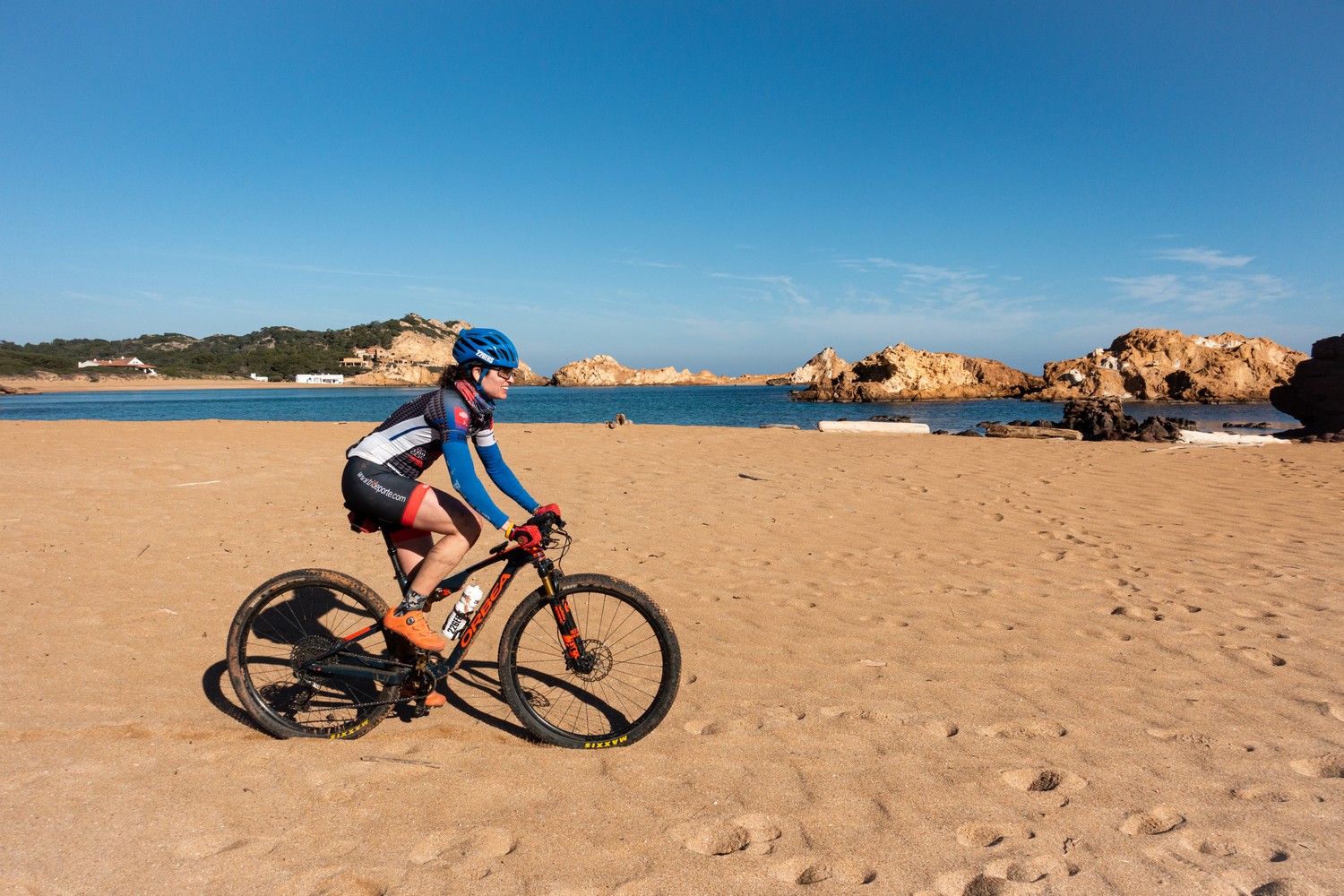 Double challenge
The first to test themselves against the hardness of a technically and physically demanding route were Ismael Ventura and Ada Xinxó. And they both met their goal and set the FKT (Fastest Known Time) on the GR-223's path.
In an activity sponsored by the Fundació Foment del Turisme de Menorca, Ismael Ventura and Ada Xinxó carried out their respective Camí de Cavalls 360º Non-Stop attempts on Wednesday 10th and Thursday 11th of March. They had ideal weather conditions: the sun shone for most of both days, the temperatures were cool and the wind was light. They also did not get any mechanical issues or major physical problems.

Ismael Ventura, male FKT
Ismael Ventura left Ciutadella on Wednesday, March 10 at 6:48 a.m. He faced the tour clockwise and returned to Ciutadella at 5:43 p.m. As he commented, he felt physically well and was able to dose himself to resist the route. The 2017 XCM Spanish champion already knew several sections, as he is also one of the last winners of the Epic Camí de Cavalls 360º.
At the end of the challenge, Ismael Ventura pointed out that the numbers "do not reflect at all the real hardness of this route: its terrain of endless single-track and the most rocky thing I have ever done". The time done improved his own expectations, even though he had been conservative on the descents to avoid breakdowns.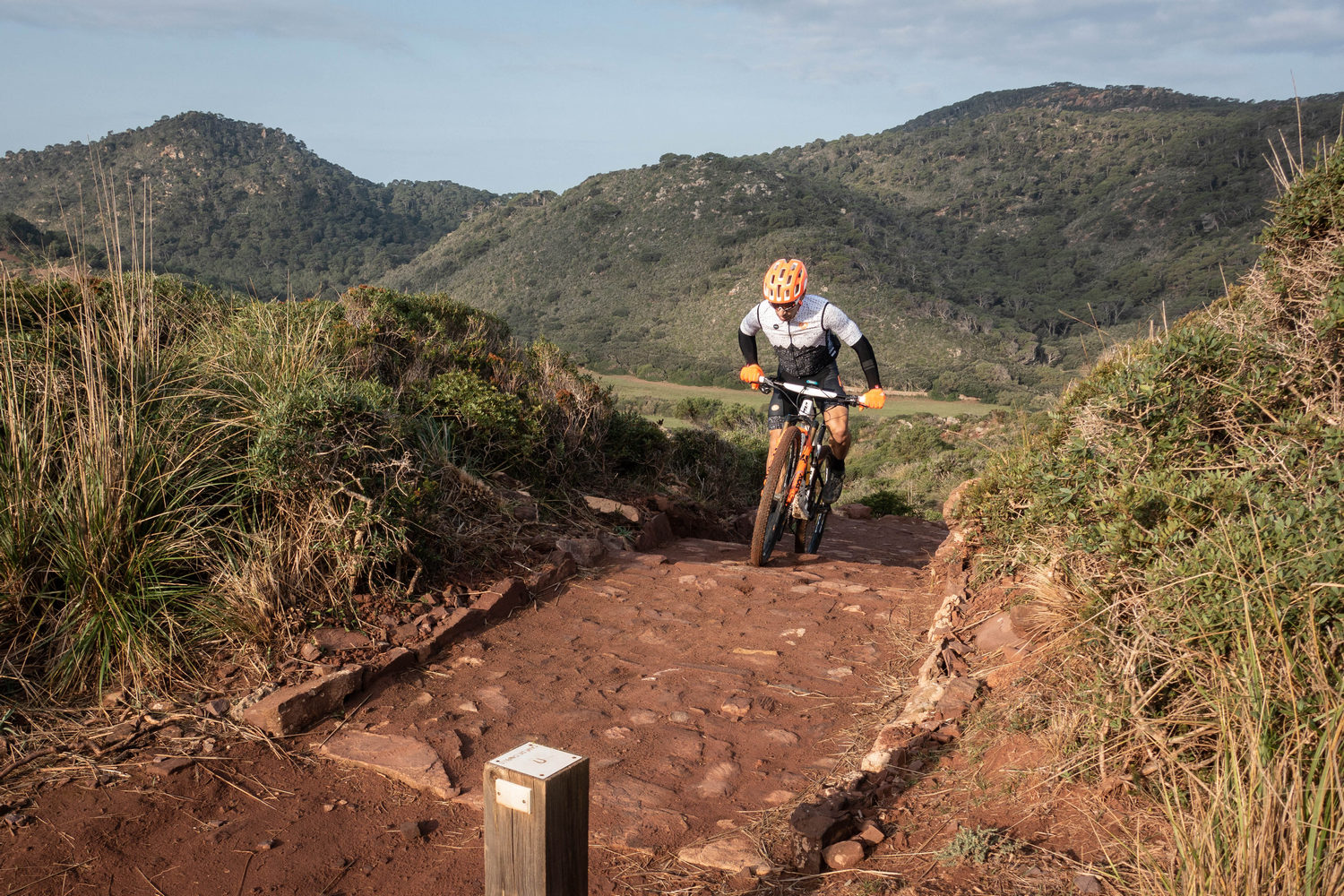 Ada Xinxó, female FKT
Ada Xinxó began her adventure in Camí de Cavalls 360º Non-Stop on Thursday March 11 at 6:00 a.m., from Ciutadella as well. The specialist in non-stop adventures on two wheels also made the route clockwise and returned to Ciutadella at 9:40 p.m. Her time of 15:49:44 beats any previously known marks on the course. In addition, Ada Xinxó maintained an insurmountable attitude throughout the challenge, without losing her smile at any time.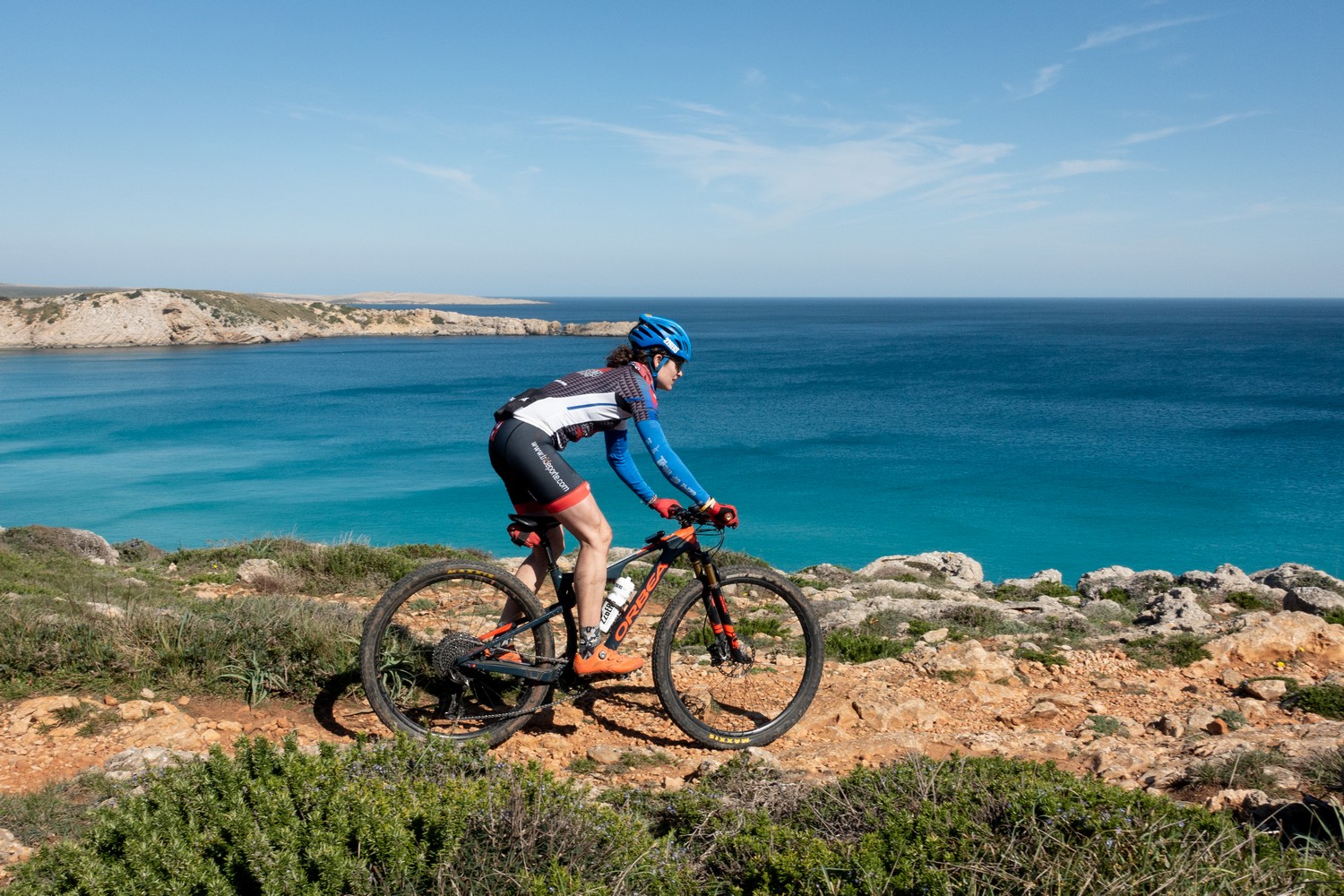 What are FKT?
The FKT (Fastest Known Time) is an unofficial competition where participants try to break the record on iconic terrain or routes, such as the Colorado Trail, Aconcagua peak and many others around the world. The goal is, therefore, to beat the best time of which there is evidence in these places or routes and, incidentally, to live a unique experience in an incomparable natural environment.
The FKT was born in 2000, when Peter Bawkin and Buzz Burrell, two Americans addicted to racing and challenges, decided to complete one of the most difficult hiking trails in the United States, the John Muir Trail, from south to north in less than five days, which was the best known time. They achieved it in 4 days, 14 hours and 39 minutes, and they realized that feats like that had to be recorded, agglutinated and not overlooked. At that moment the idea and project for Fastest Known Time was born.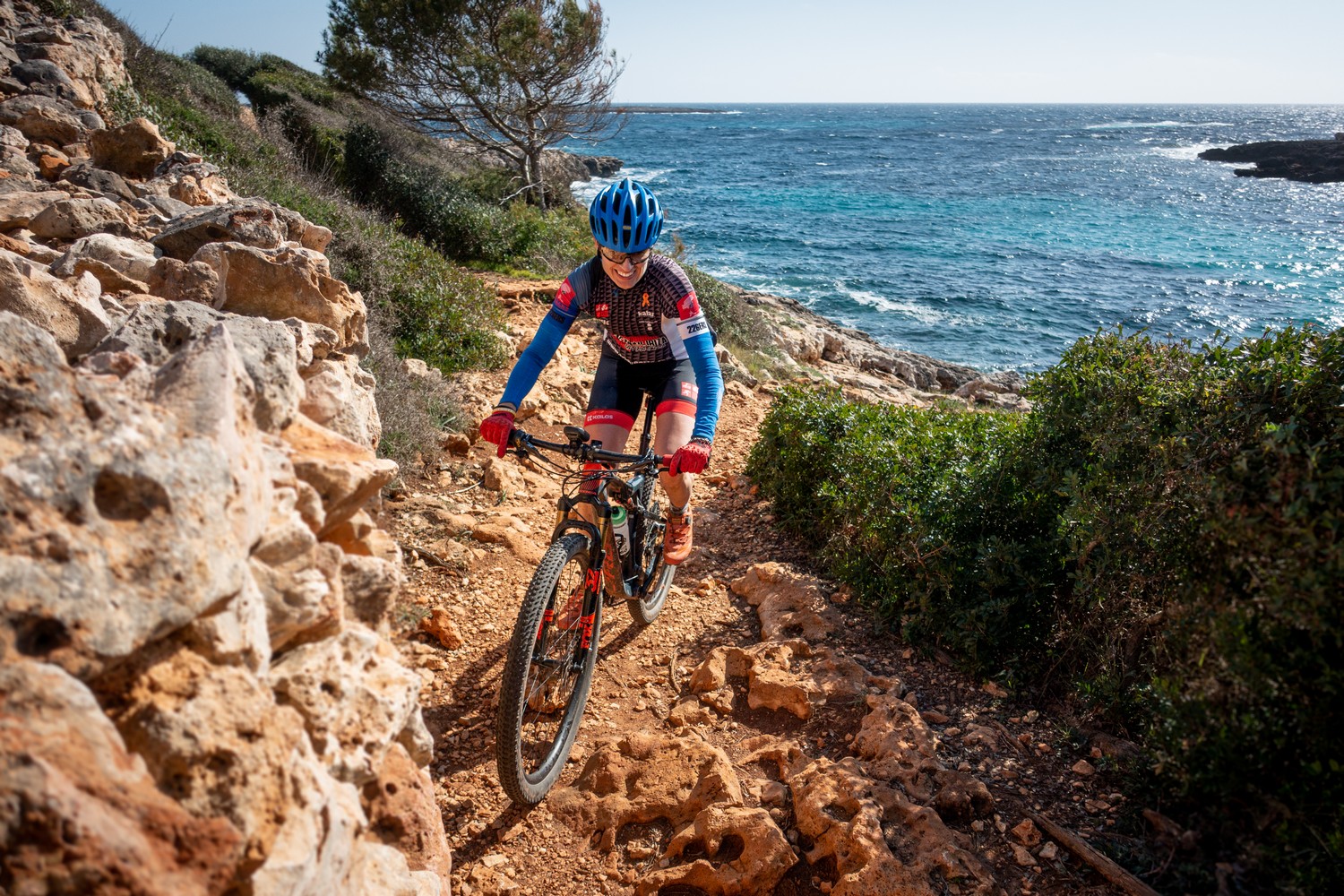 Group experience
The experience on Camí de Cavalls 360º Non-Stop isn't only reserved to single bikers in search of the best time possible. Above all, it is a unique experience which is enjoyable among friends. That's the way Adrià Noguera, Gerard Minoves, Eloi Miquel and Marc Casanova did it. The four of them shared an awesome journey on March 14 and completed the route in 13:14 hours. They specially valued the chance of practicing MTB among friends and enjoy nature on two wheels.