Parc Natural de S'Albufera des Grau boasts the highest degree of natural protection in Menorca. Its territory is the terrestrial nucleus of the Biosphere Reserve and the waters that lap it are its maritime nucleus. It houses birds and lizards; even Talayotic and ethnological heritage, an emblematic lighthouse and a long Camí de Cavalls section. The essence of Menorca is not better condensed in any other space on the island.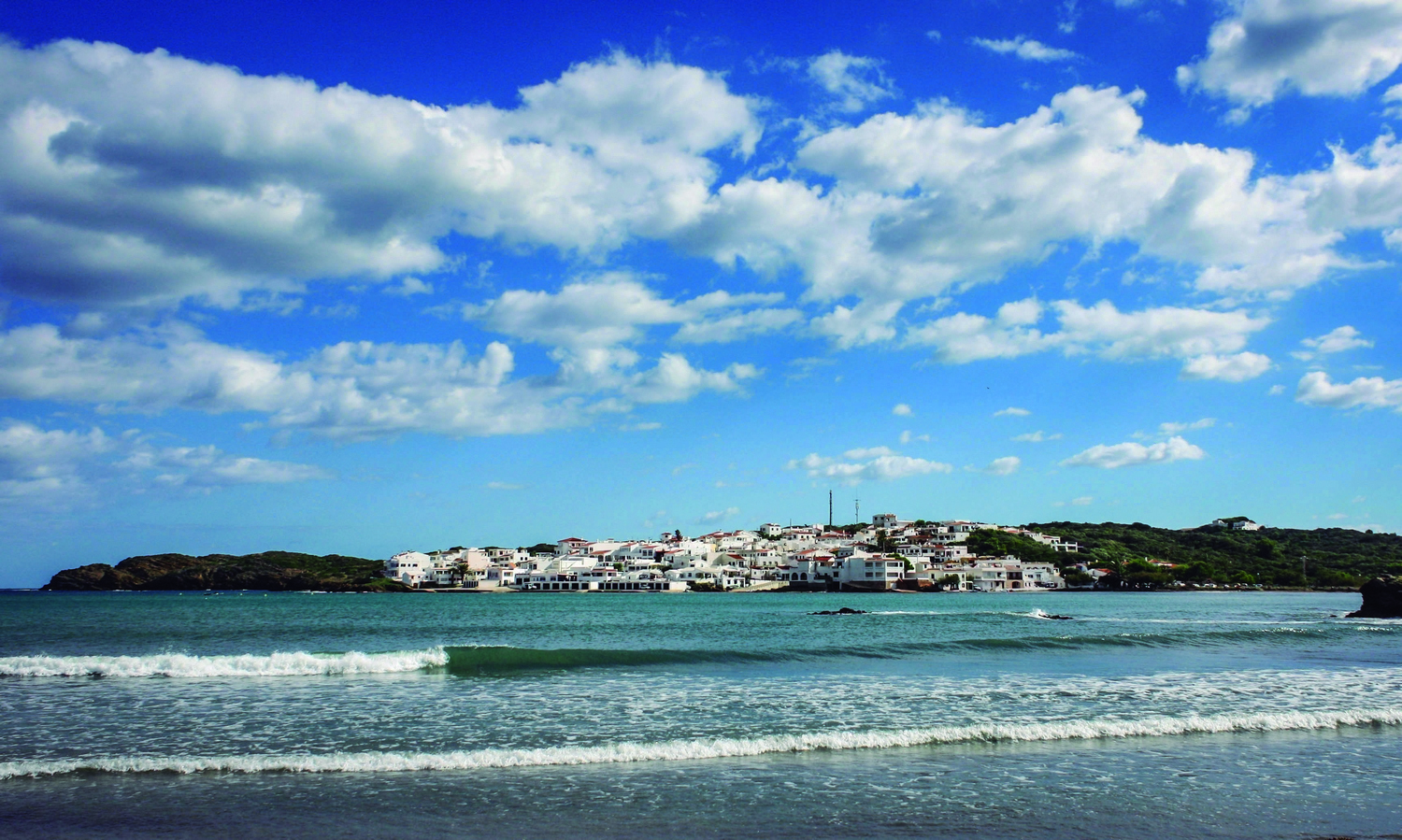 Parc Natural de S'Albufera des Grau is a protected natural area of ​​more than 5,000 hectares of land and sea. It is located in the Menorca's northeast, within the municipality of Maó, and takes its name from an iconic lagoon located next to the old fishing town of Es Grau and its beach, today a small and quiet tourist center.
Camí de Cavalls 360º participants go through it for many kilometers, from Caleta de Binillautí until they leave Port d'Addaia behind. Between one point and the other, those who pay attention can get a great definition of every detail of Menorca's essence.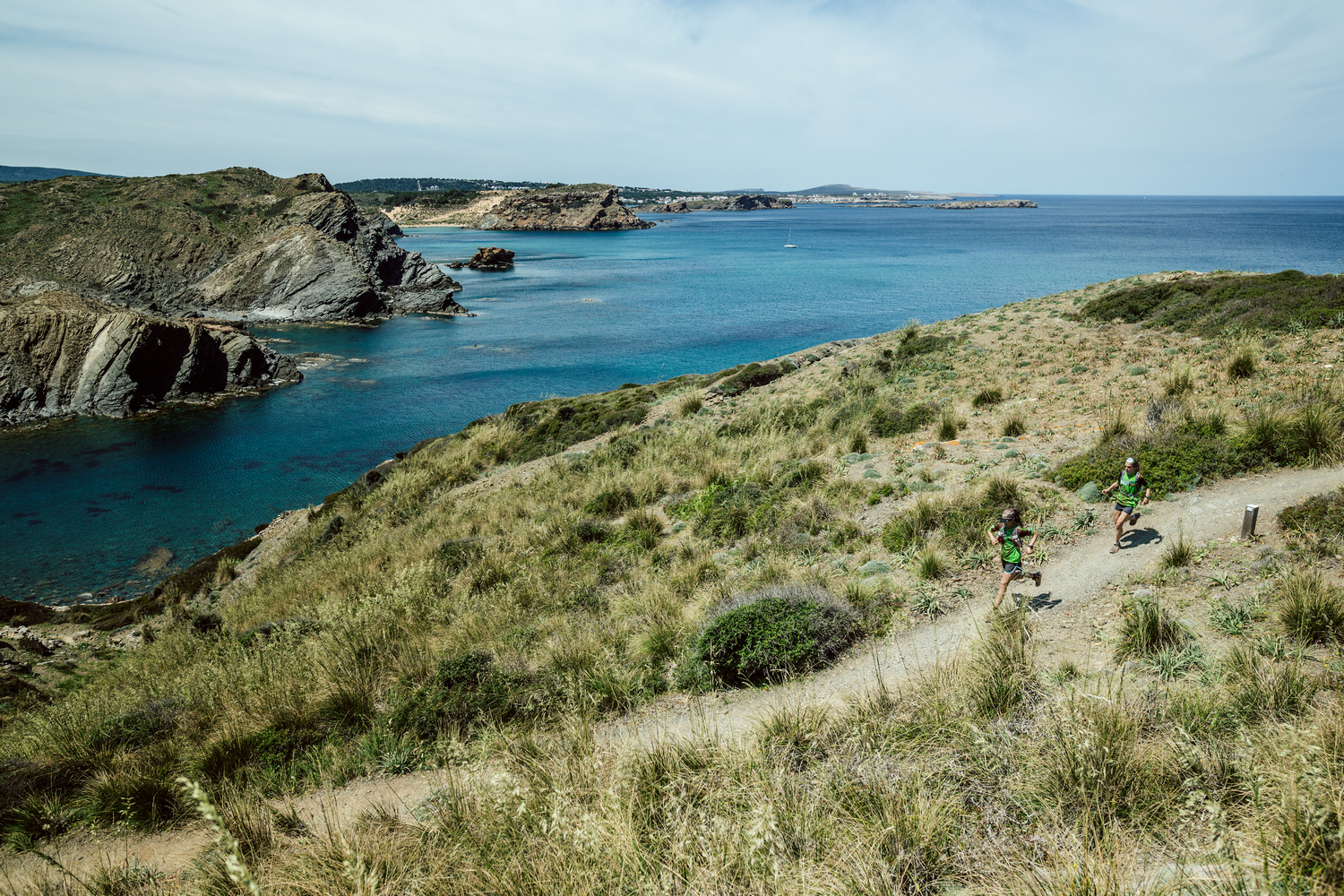 Varied habitats
The first thing that stands out when visiting the Parc Natural de S'Albufera des Grau is its great variety of habitats. The wetland area of ​​the lagoon (albufera) is its main identity card, together with several more inland wet and aquatic areas, such as Bassa de Morella, Cós del Síndic or Port d'Addaia.
On the coast, there are wide sandy beaches such as Platja des Grau or Platja d'en Tortuga, as well as a large number of wild and charming coves, among which Cala en Caldes or Cala Morella Nou. Likewise, there are cliff areas. Obviously, you also have to count the islets off the coast.
Inland, woods predominate, which also alternate with many examples of agricultural and livestock lands. These man-made extensions make up a characteristic mosaic landscape that speaks of how deeply rooted the Menorcan people are to their land.
The five most ecologically valuable and especially sensitive areas of the natural park are protected by the even stricter nature reserve: Illes d'Addaia, S'Estany, La Bassa de Morella, Es Prat and Illa d'en Colom.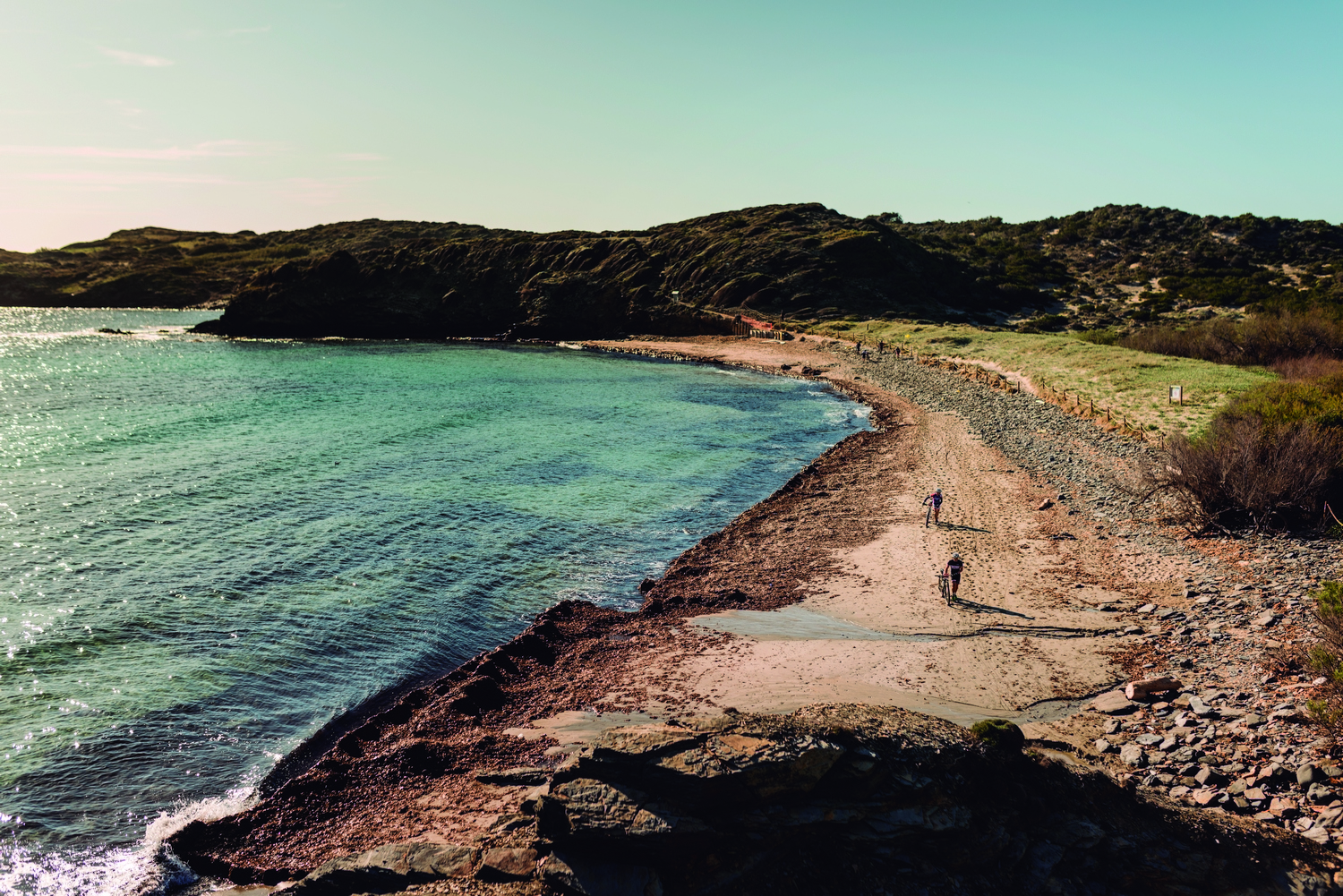 Animal and plant biodiversity
Anyway, what gives the Parc Natural de S'Albufera des Grau its enormous interest is its biodiversity, both animal and plant. Among the fauna, the birds stand out, which have turned the lagoon area into a suitable place for birdwatching. In fact, among the park's facilities there are two observatories and several viewpoints to observe the birds. Aquatic species such as ducks, coots or shags are especially characteristic; but you can also see birds of prey, such as the osprey, the red kite or the booted eagle.
In addition to many other animals, it is worth noting that Parc Natural de S'Albufera des Grau and specifically its islets is one of the points of Menorca with the most habitats for the Balearic lizard. Illa d'en Colom, Illes d'Addaia and even Illot d'en Mel, within the lagoon, have communities of this emblematic reptile.
Just as rich is the vegetation list. On the mainland, you can see dense forests of wild olive trees. Locally called ullastre, it has so much significance in Menorca once worked by the master araders. Towards the coast, socarrells are very well represented on the rocks, as well as the dune vegetation in sandy areas.
Finally, the marine environment also has remarkable plants such as Neptune grass (Posidonia oceanica), quite present throughout the coastline, in extensive meadows such as those of Cala des Tamarells. But it is not the only species of underwater plant found there. In fact, in several places of the park you can see rare examples of Cymodocea nodosa and eelgrass (Zostera), not common at all in the Mediterranean.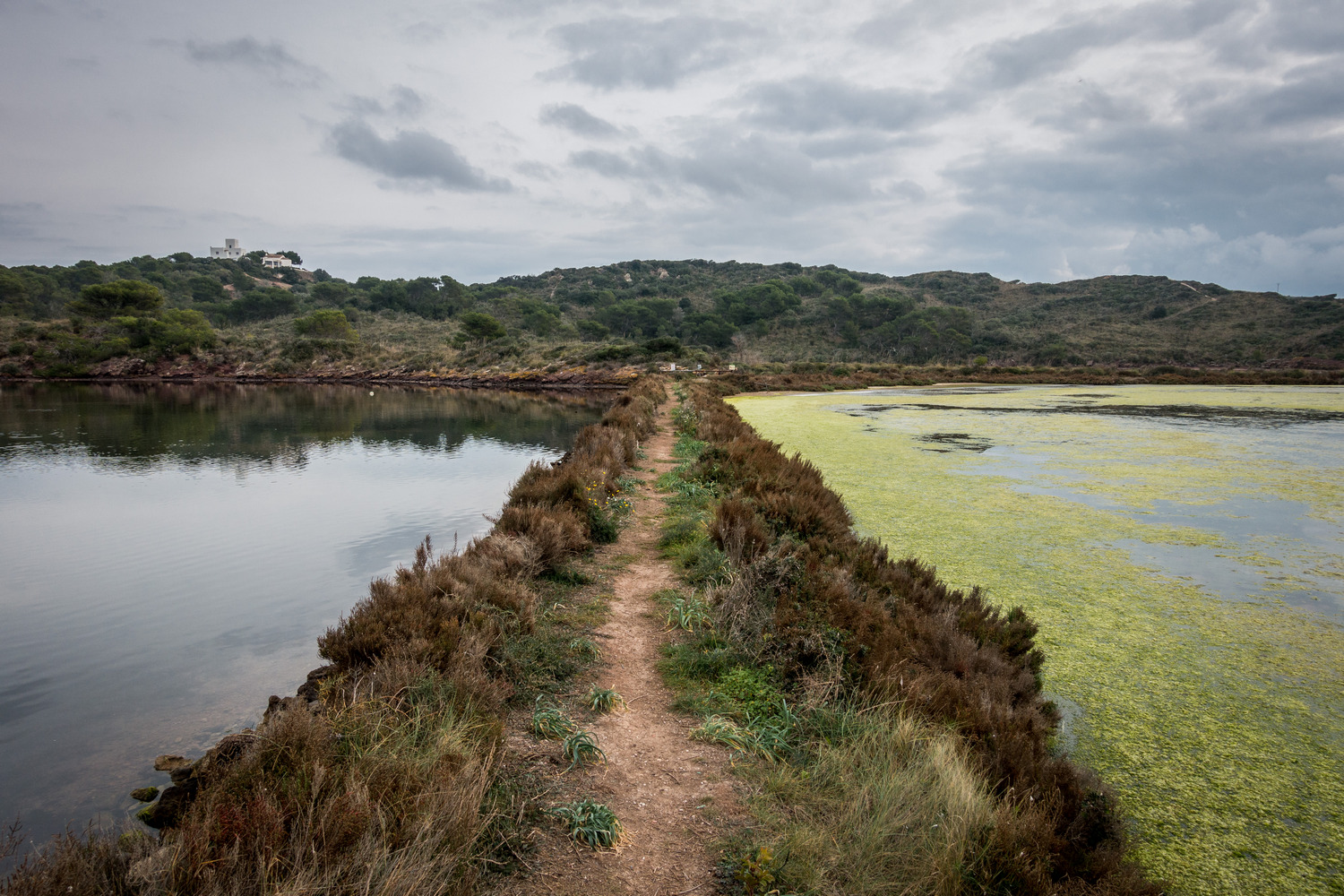 More heritage than meets the eye
Obviously, natural richness defines and justifies the existence of Parc Natural de S'Albufera des Grau. However, it is worth not forgetting the heritage within its territory. A heritage led by the site of Sa Torreta de Tramuntana, bequeathed by the Talayotic civilization and that preserves a talayot, a taula enclosure and several houses.
Dry stone, the Menorcan ethnological heritage par excellence, is also very present, in the form of dry walls and huts. In addition, some houses in the area respond to traditional Menorcan architecture.
As if all this were not enough, it is worth remembering that the Camí de Cavalls is a capital element of Menorca's heritage. A historical infrastructure, which is part of the DNA of the island's inhabitants and which makes more and more visitors fall in love every day.
Last but not least, the unspeakable figure of the Far de Favàritx, in its almost Martian surroundings.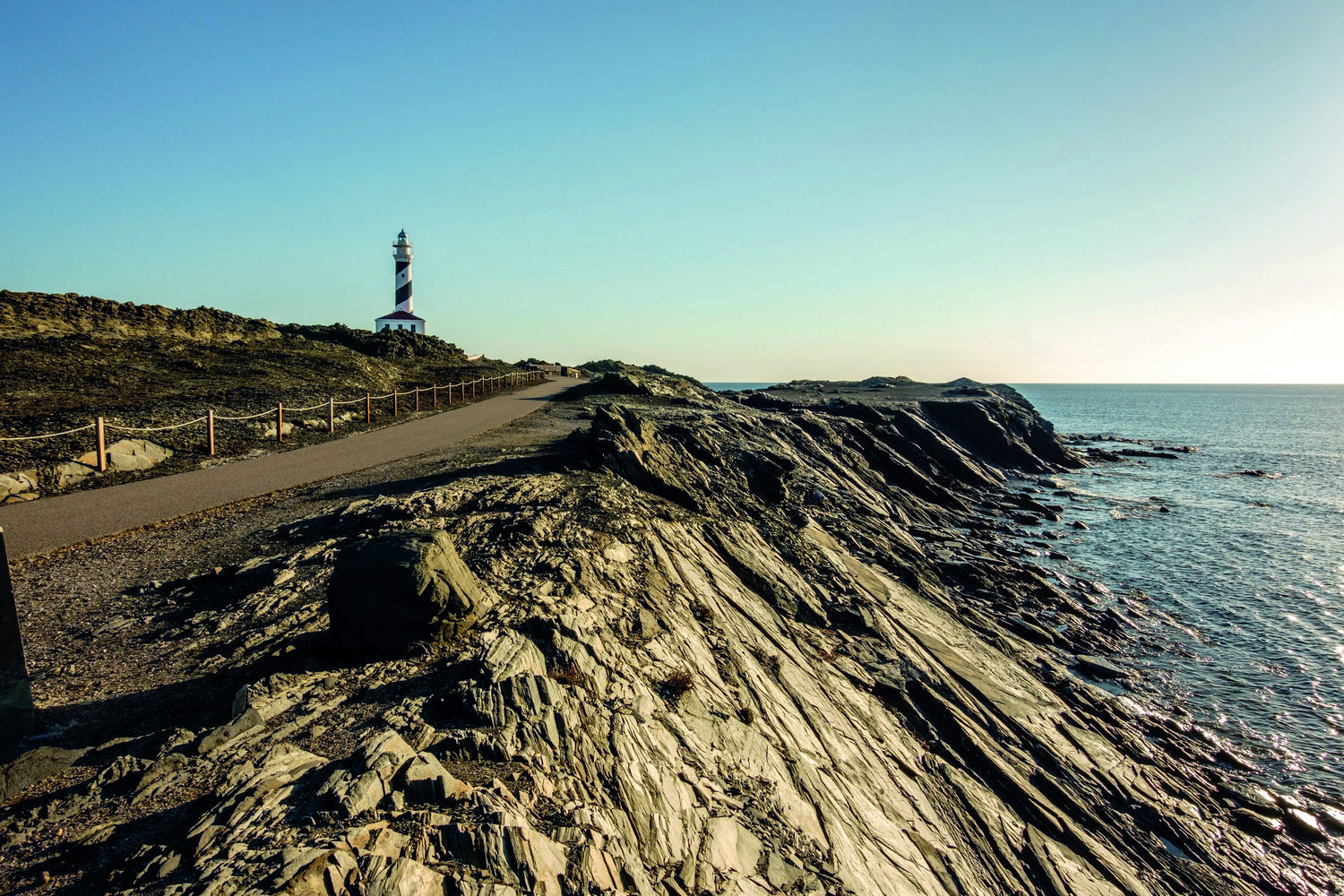 Three itineraries and one route
In addition to the Camí de Cavalls (GR 223), which crosses some of the most outstanding landscapes of the natural park, the protected area offers three duly marked itineraries to discover the lagoon zone. This fragile ecosystem cannot be visited freely, but it is necessary to do it only through the authorized paths.
These are three simple routes called Sa Gola, Santa Madrona and Mirador de Cala Llimpa, which allow you to discover some corners of the lagoon.
Rodríguez Femenias Reception – Interpretation Center
Carretera Maó – Es Grau, km 3,5 (Llimpa detour)
07710 Maó
Tel. 971 177 705 / 609 601 249
Schedule: Monday, Friday, Saturday and Sunday from 9:00 am to 3:00 pm. Tuesday, Wednesday and Thursday from 9:00 am to 5:00 pm.
Further information: Balears Natura