The island of Menorca has, since the end of 2020, a new active tourism initiative, which is linked to the successful model of Camí de Cavalls 360º. From 40 Nord Outdoor SL, we have launched the Menorca 360º project to transfer the concept and experience of Camí de Cavalls 360º to settings beyond the Camí de Cavalls and its variants. Menorca 360º shows that, from the perspective of active tourism, the island is the Camí de Cavalls and it is much more than the Camí de Cavalls at the same time.
Menorca 360º offers a number of programs designed for a wide-ranging target who loves active tourism. These are people driven by the motivation to discover places and live experiences along the 700 km2 of the island. And wanting to do it at their own pace, biking, hiking or paddling.
That pace is a very important point. Especially on this island, as all its territory and the marine waters that surround it are included in the declaration as a Biosphere Reserve by UNESCO. Menorca 360º's work is inextricably linked to sustainability and the balance between human beings and the biosphere, between sports and traditional trades, between healthy activity and heritage.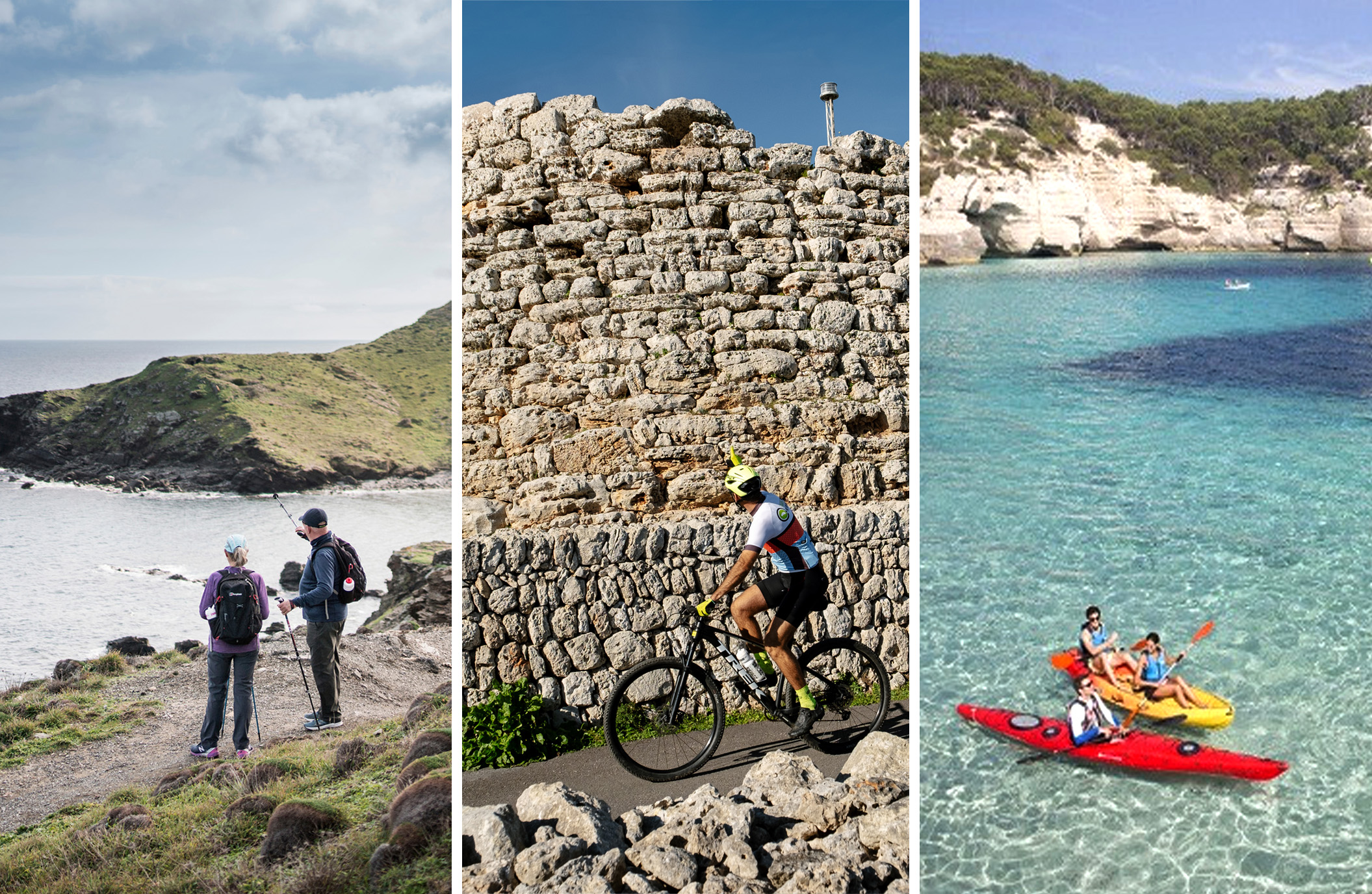 Custom programs
Biking, hiking and sea kayaking are the active claims of an offer where nothing is left to chance. It takes care of all the details and logistical needs of the groups of two to eight participants. Menorca 360º programs always include accommodation, advice on the itineraries, logistical support and the materials needed to complete the routes.
The pre-designed proposals are planned for experiences of various durations, from two days. However, Menorca 360º is carried out in OPEN format, which means that the participants are those who choose the date and duration of their own experience. Then it turns into a custom program.
Nature, landscapes, rural environments, forests, ravines, coves and beaches, Talayotic heritage, lighthouses, sea caves, cliffs, villages and its people… Menorca 360º offers the chance of exploring and discovering Menorca in all its dimensions.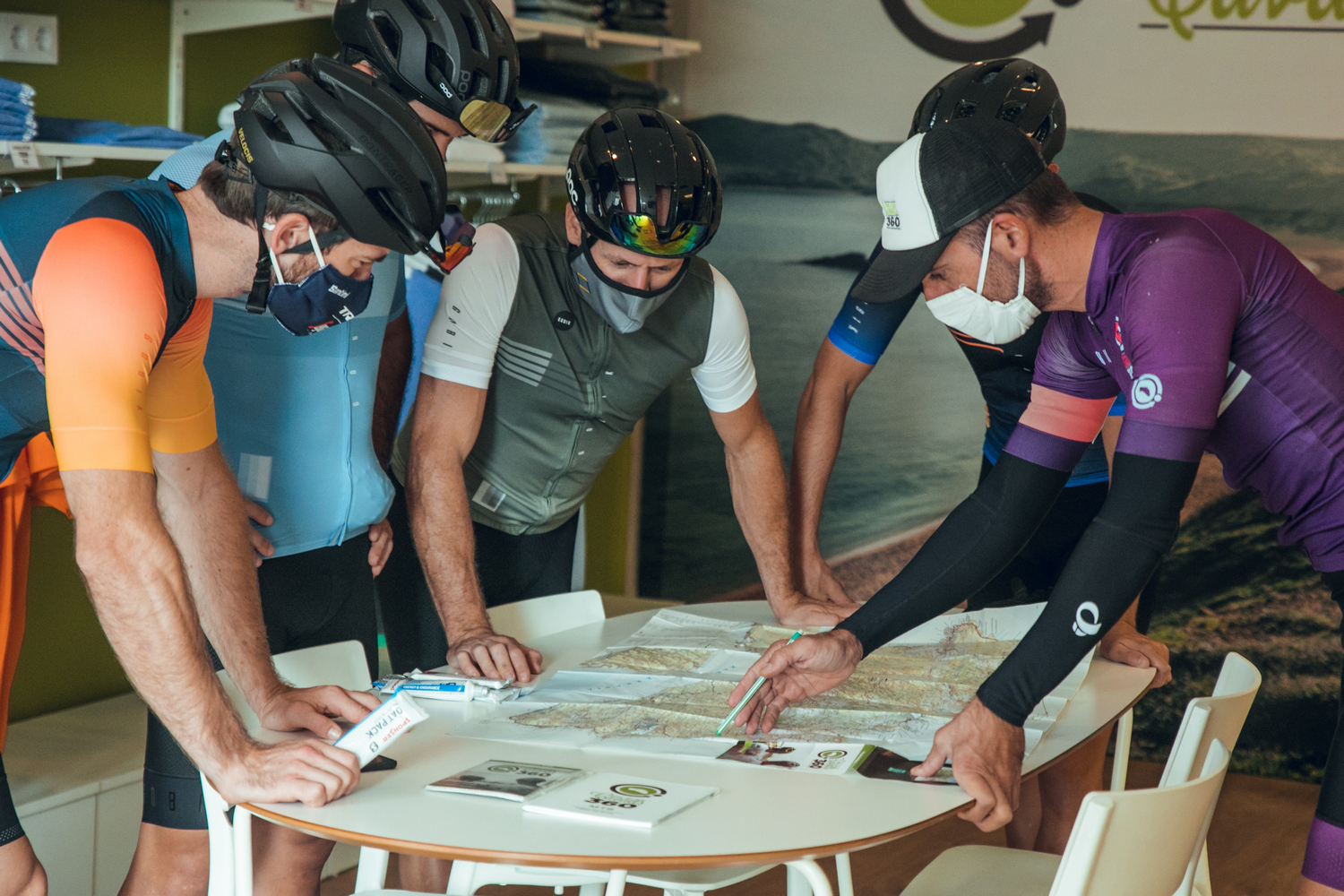 A passionate and professional team

Behind Menorca 360º there is an organization formed by a human team passionate about the island and eager to show it to visitors. Added to our passion is a consolidated experience, after nine seasons in charge of the sister project Camí de Cavalls 360º and the Epic Camí de Cavalls 360º race.
Clara Fullana and Joan Febrer, promoters of the project, invite "everyone to enjoy Menorca 360º programs, because they are really designed for audiences of all kinds. From our deep knowledge of the island, this is the best way we have found to give the participants a first-hand experience of the real Menorca; something often hidden behind postcards and more conventional tourist claims. And also, they can do it enjoying a healthy, grateful sport practice at their own pace. Come, you won't be disappointed ".
Menorca 360º has its headquarters in Maó, as a result of a collaboration agreement with ARTIEM Hotels. Likewise, it has a perfectly operational website where you can see the programs and basic conditions, request information and carry out all the procedures to reserve the experiences.