Camí de Cavalls 360º covers an ancient path that was created with military aims and, after decades of citizen's demands and the involvement of island's administrations, was reopened for everybody to use it again.
BRIEF HISTORY OF CAMÍ DE CAVALLS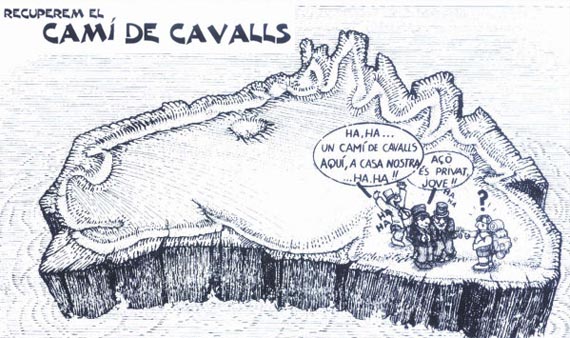 Camí de Cavalls is cloaked in legend. Its origin is uncertain and could be found with the cavalries, the system in charge of the defence of the island, more or less on the 14th century. Documents found later, on the 17th century, refer to the path as "Camí de Cavallers" ("Path of Knights").
The primitive function of Camí de Cavalls was military: it was a speculative path, a path that lookouts used to guard the coast and to go from a watchtower to another. In the context of a dangerous Mediterranean, Menorca was under the threat of pirate raids, especially those of the dreaded, ruthless but also famous Barbarossa on the 16th century.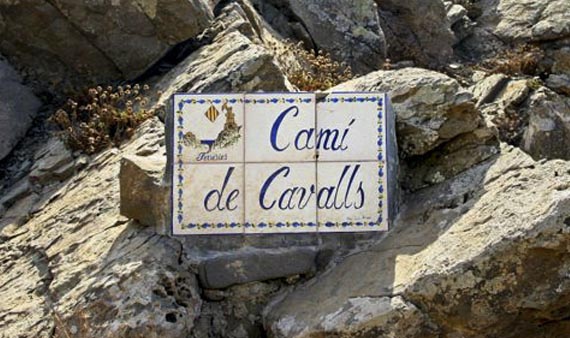 However, throughout history, Camí de Cavalls has carried out a wide range of functions: communication between places near the coast, access to the coast for the fishermen, etc. More recently, Camí de Cavalls has been used to access coves and beaches.
After decades in which many sections were closed, the demands of the citizens and the involvement of island's government made it possible to reopen the way for everyone to use it. Therefore, in the 21st century the Camí de Cavalls has become a biking and hiking trail internationally well-known.
CAMÍ DE CAVALLS AND THE 360º ROUTE
Hiking in Camí de Cavalls means to preserve it, it is keeping its essence alive, the reason that made it appear 700 years ago. However, Camí de Cavalls is weak to the same extent of its landscape wealth and heritage. For this reason, its use has to be responsible. And a responsible use begins with the knowledge and the recognition of its wealth and its weakness.

One of the goals of Camí de Cavalls 360º is exactly this: to contribute to keep alive Camí de Cavalls, to encourage its knowledge and to facilitate a responsible and respectful use. Only if we enjoy with it and know it, we will become aware of the importance of preserving it so that the Menorca inhabitants can keep on using it 700 years from now.